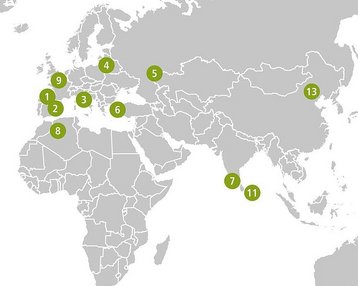 Partners of the SRH Distance Learning University
Whether in India, Spain, Paraguay or Vietnam, we maintain international exchange with renowned partner universities.
Our partner universities:
Shenzhen Technology University, China
Universidad Autonoma del Caribe, Colombia
Université Le Havre Normandie, France
Loyal Institute of Business Administration (LIBA), Chennai, India
MIT World Peace University, Pune, Maharashtra, India
International University Liaison Indonesia, Sampora, Banten, Indonesia
Vilnius Gediminas Technical University, Lithuania
Université Internationale de Rabat, Marocco
UPA Universidad Paraguayo Alemana, Paraguay
Xavier University, Cagayan de Oro, Philippines
INES Ruhengeri, Ruanda
Universidad de La Rioja, Spain
Universidad Distancia de Madrid, Spain
CINEC Campus, Sri Lanka
MingDao University, Pitou, Changhua, Taiwan
Université Internationale de Tunis, Tunis, Tunesia
Bahcesehir University Istanbul, Turkey
International University of East Africa (IUEA), Kampala, Uganda
University of Louisville, USA
Hoa Sen University (HSU), Ho-Chi-Minh-City, Vietnam
Trà Vinh University (TVU), Vietnam
Nguyen Trai University (NTU), Hanoi, Vietnam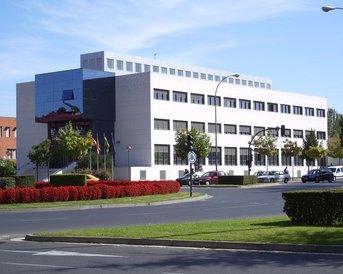 Spain
University of La Rioja
The University of La Rioja, recognized as a Campus of International Excellence within the Iberus project, was founded on May 14, 1992.
Inaugurated in the 1992-1993 academic year, the University of La Rioja collected the witness of the old university schools and colleges, as well as the spirit of the scriptorium of the Monastery of San Millán de Suso. It is currently the only public center for higher education and scientific research in this autonomous community.
In over twenty years, the campus has consolidated its work of higher education, research and innovation, dissemination and generation of knowledge. The University of La Rioja has trained some 20,000 thousand professionals in various fields of knowledge, has increased its teaching offer and has multiplied its research activity, closely linked to the needs of the environment, with the Institute of Sciences of Vine and Wine and five own research centers.
Closely related to its environment, the University of La Rioja brings together 90% of the researchers in the region and has consolidated research groups with lines of work on cutting-edge issues.
Structured in four faculties and two university schools, it has 19 degrees adapted to the European Higher Education Area (EHEA) and offers 19 Bachelor's degrees, as well as a complete postgraduate program (master's, doctorate and own degrees) and initiatives related to training throughout life (summer courses and University of Experience).
Currently, it has more than 800 agreements in force with companies and public institutions that allow practically all of its students to carry out professional internships related to degrees; and agreements with a hundred campuses around the world that facilitate the international stays of the students of the University of La Rioja and give it a markedly cosmopolitan character.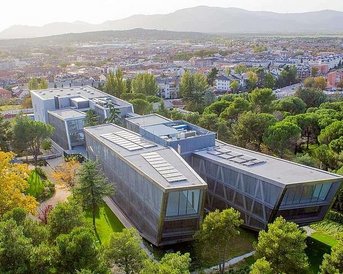 Spain
UDIMA: Universidad a Distancia de Madrid
UDIMA is the first private distance learning university in Spain and was created in 2008.
Its methodology is based on distance learning, makes use of the latest Information and Communication Technologies (ICT), and is focused on the fact that, despite the distance, the student feels accompanied by the teacher at all times.
The four backbone axes of the 'UDIMA Strategy' are employability, educational excellence, attraction and retention of talent, and internationalization.
Lithuania
Vilnius Gediminas Technical University
Vilnius Gediminas Technical University (VGTU) is an innovative Lithuanian University, educating highly qualified and creative specialists. The University is the leader among the institutions of technological science education, ensuring modern studies, orientated to the labour market. Scientific research and experimental development is performed by 14 institutes, 2 research centres and 33 research laboratories. VGTU is proud of Civil Engineering Research Centre, the most modern centre in Eastern Europe, as well as the Mobile Applications Laboratory, the biggest one in Lithuania and Creativity and Innovation Centre "LinkMenų fabrikas".
Having more than 500 international higher education institutions as partners, VGTU offers a wide range of international study programmes and internships. VGTU is the leader in Lithuania by the number of students, studying under the Erasmus Exchange Programme abroad. As a learning and teaching community VGTU encourages innovation, diversity and continuous improvement, with their own students and staff and also with external partners. They appreciate and encourage creativity in all members of the community and the partners.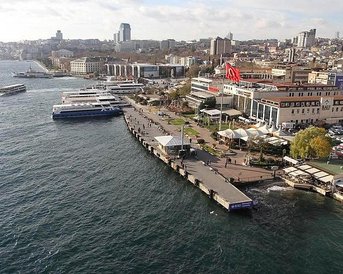 Turkey
Bahçeşehir University Istanbul
A short descreption about BAU:
Founded in 1998,
26,500 enrolled students,
30.000+ Alumni,
4,088 international students,
123 countries represented,
63 student clubs (from culture & arts to sports, politics, social clubs, science and tech etc.), exchange students are welcomed to be a member and participate in events
4 campuses in İstanbul
8 faculties, 4 graduate schools (More than 160 academic programmes offered)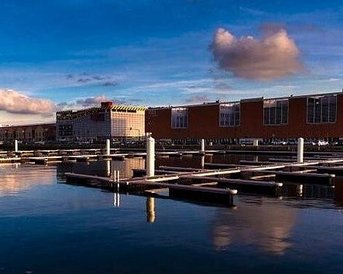 France
University le Havre-Normandie
Institut Supérieur D'etudes Logistiques is the only public engineering institute in France in the field of logistics. Today, logistics is a strategic function in companies. A graduate engineer in logistics can pursue a career in different positions in the industry as well as in retailing and logistics service provision. Logistics is also strongly characterized by its international dimension. The ISEL logistics course is thus based on science, management and languages.
ISEL has numerous foreign partner institutions, both European (Socrates/Erasmus programme) and worldwide. ISEL offers to its students:
Since 2013, a new GU8 Master: the Global MBA and Supply Chain Management.
a semester specific course (Bachelor level), taught entirely in English, designed by them: the LSC semester.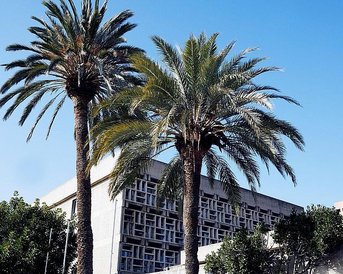 Spain
Universidad de Barcelona: Business School
The Universitat de Barcelona Business School is the centre for research and postgraduate as well as executive education in business at the Faculty of Economics and Business of the University of Barcelona (UB).
Established in 1450, UB is the main public university in Catalonia, offering the widest and most complete range of subjects. Moreover, it is one of the largest research centres in Europe, both in terms of the research programmes offered and the level of excellence achieved in this field.
The UB Business School was founded in 2014. It encompasses a long tradition of high-quality education and of excellence in its research activities at an international level. It prepares both professionals and researchers who are able to find solutions to current and future challenges from the various organizations.
The centre is mainly investing in internationalization by setting up a number of programmes that are offered entirely or partially in English, stimulating courses taught jointly with other foreign universities, increasing the mobility of faculty and PhD students to international research centres, and widening the international alumni network as well as international internship programmes.
International Office
We are here for you.