You are unique. And so are your studies at the SRH Distance Learning University.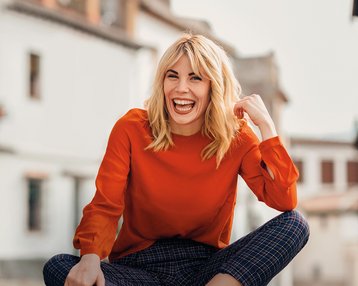 Start of Studies
100% Flexibility: You Can Begin All Programs on the First of the Month
When do you want to start your studies? With us, you decide when it begins. You have the flexibility to start at the beginning of any month. You also have control over the duration and intensity of your studies. Customize it to suit your needs perfectly - from the pace to the content to the exams.
Examinations
Examination Formats
Your studies offer a variety of examination formats, such as "Exam at Home" with assignments to submit, online tests, or case studies. For certain modules, you will complete a "Live Exam" involving presentations, role plays, or written exams.
Your application and admission process at SRH Distance Learning University
We are happy to welcome you to our university! To make the application process easier for you, we have described the main steps for you below. If you have any questions, feel free to contact our study advisors. Our student service is here to help you at all times.
You submit your online application via our application portal. For this purpose, you create a personal, non-binding account and apply for your study programme.
You receive your study contract via e-mail.
You sign the study contract and send it back to us via e-mail together with your application documents.
We will review your application.
If you apply for a Master's degree with 60 (1 year) or 90 ECTS (1.5 years), you may be required to take and pass an aptitude test, depending on your prior degree. We will inform you in case this is necessary.
If you fulfil the admission requirements, you will receive a confirmation e-mail and useful information you need to start your studies.
One working day before your study start, you receive the log-in data for our E-campus.
Now it's time to start studying. We wish you success, and we are delighted to have you with us!
FAQS
Frequently Asked Questions
Student Service
We are here for you.
Advising
Ready to Start or Still Undecided?
Whether you're ready to dive into your studies right away or need some more time to think, we're here to support you every step of the way! Our range of services is designed to make it as easy as possible for you to make the right decision.