We have built solid relationships with higher education institutions and universities throughout Europe and beyond, who also support Erasmus+.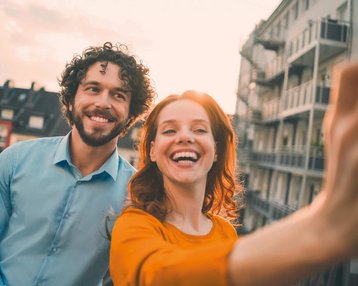 STUDYING ABROAD
With us you are mobile – no matter where you study.
Students from all over the world study permanently or temporarily at SRH Fernhochschule – The Distance Learning University and gain professional and cultural experience. There are currently over forty different nationalities among the students at the SRH Distance Learning University.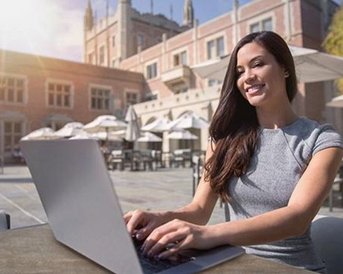 Study and work abroad
10% of our students are dependent on distance learning because they are abroad for professional or private reasons. We help you to meet this challenge.
We forward your study materials to you, enabling you to continue distance learning wherever you are in the world.
The e-Campus acts as a link between you, our university and your personal advisor.
We enable you to participate in our online seminars and exercises from almost anywhere in the world.
Our university's up-to-date electronic libraries are also available to you at all times.
We support you abroad by providing you with individual examination schedules, and arrange for you to sit your examinations locally, such as at a Goethe-Institut or a German Embassy.
Study abroad with the Erasmus+ programme: being an Erasmus+ university, we give you the opportunity to spend time abroad, either to study or do an internship.
More about Erasmus+ Program
EFMD Global
Our university is a full member of EFMD Global, an international network of the European Foundation for Management Development. With almost 1,000 institutional members in over 90 countries, EFMD Global is the largest international network in the business and management sector. EFMD plays a central role in shaping the global approach to management education. The network provides its members with a forum for information, research and the sharing of best practice.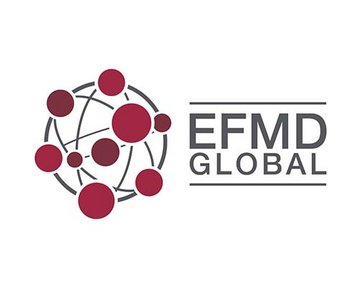 Our distance learning concept enables you to study efficiently.
Internationality is particularly evident at our university when you spend time abroad for professional or personal reasons. All of our degrees are available as distance learning programmes, enabling you to access your study materials in digital form.
The distance learning concept enables you to study abroad more efficiently, even if you are on the go. You learn whatever you choose to study using multimedia, including texts, podcasts and videos – wherever you happen to be. We will send you your study materials wherever you are in the world, and arrange for you to sit your (written) examinations locally, such as at a Goethe-Institut, a German Embassy or a collaborative university.
Thanks to our modern online campus, you are well connected 24/7 and have unlimited access to your documents and our online libraries. Your personal mentor, allocated to you from the body of professors, will be at your side to answer any specialist questions you may have throughout your study programme. After all, we strive to provide you will the very best support – no matter where you study.