Ensuring immediate access to everything you need. All of your course content is available to you digitally via our E-Campus.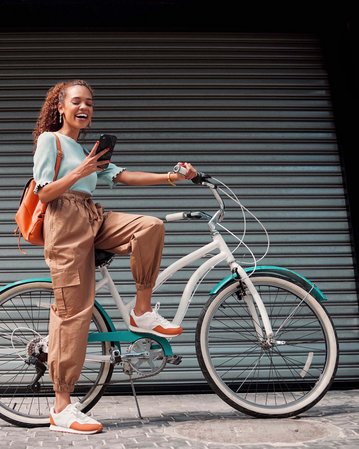 E-Campus
Everything connected. Everything in one place.
Our entire body of knowledge, tools and communication channels are available virtually – on our E-Campus. This means you are well equipped to face the challenges that distance learning and everyday life throw at you.
Our E-Campus offers you the following benefits:
Efficient collaborative learning: with multimedia content and digital tools for communication and organisation
Individual study organisation
Registration for modules and written examinations
Registration for voluntary support classes
Submission of examinations, term papers, presentations and assignments
Ability to view your grades
Personal email area
You need to be mobile and flexible to achieve a healthy study-life balance. Because your time is precious, we make sure that our course content is on hand when it suits you – in a form that is ideal for your needs. Fancy listening to a podcast on your way to a meeting? Or you might like to watch a knowledge consolidation video on your smartphone while the children are asleep. Or put your knowledge to the test in an online quiz in between tasks?
All of this is possible! We value digital connectivity: all study materials are available to you in digital form as podcasts, videos, e-lectures and online exercises via our E-Campus – whenever you want them. Our E-Campus also offers you access to numerous online libraries. Multimedia learning doesn't get more eclectic than this!
Knowing that distance learning requires discipline and self-organisation, we provide you with useful tools such as Microsoft Teams and other Office 365 apps. And thanks to chat, video calls, private messaging and our centralised cloud data repository, you can communicate with your fellow students and work together effectively 24/7.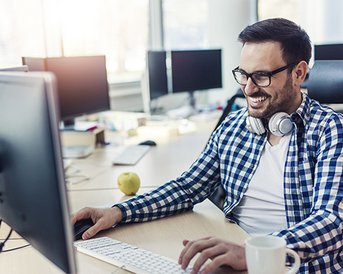 Your login details to access our E-Campus will be sent to the private email address stated in your distance learning contract shortly before your course begins. If you have any questions, please contact support@srh-dlu.com.
How to access the E-Campus
Please enter mu-campus.de in your web browser.
Click on the Login button in the top right corner of your user account and enter your user ID with the initial password, which we sent you by email.
These login details are only valid for the first time you log in. You will then be asked to change your password.
Once you have done this, you can log on to the learning platform.
For example: "your student ID number"@stud.mobile-university.de, i.e. 123457@stud.mobile-university.de