Distance Learning procedure
Our three sucess factors to help you obtain your academic degree.
Our goal is to offer a programme that perfectly suits you and your life. Our flexible study model has three key success factors: With us you can study online, deepen your knowledge, and communicate personally. We believe that these components are essential for a successful degree alongside everyday life and your job.
Distance Learning
Studying online
Wherever you want. And in whatever way you want.
Our distance learning concept enables you to study efficiently. No matter what you are doing or where you are. In our E-campus you can access all learning content, digital tools and online libraries around the clock and worldwide. Thanks to our individual self-study programme, you have the freedom to choose flexibly when you want to work on which modules. In addition, we put you in touch with other students – enabling all of you to benefit from shared expertise.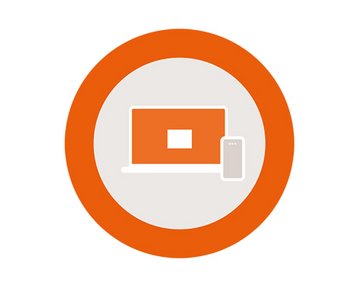 COMMUNICATION
Communicating face-to-face
We are there for you. No matter what comes up.
You are never left alone: Our mentors, coaches and motivators are there to support you. Your student advisor will help you in all organisational matters. Any questions you have concerning your subject will be answered directly by your professors and lecturers. You will always be able to reach your duo of experts – without having to make an appointment or keep to office hours.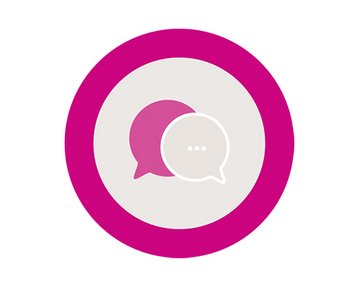 Optional support sessions
Deepen your knowledge
Learn more and get ahead – by attending voluntary live sessions online.
Are you keen to find out more about a particular subject? Or do you have questions about issues such as scientific work? Then feel free to make use of our voluntary services. You can supplement up to 20% of your studies with voluntary, accompanying live sessions. This way, you will complete 80% of your programme through independent study and 20% by attending live sessions. Or you rely entirely on self-study. It is up to you to decide!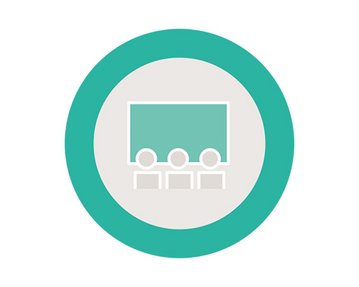 Start at the beginning of any month
When do you want to start studying?
We offer various starting dates for each programme. You decide how long it will take and how intensive it will be. Make it perfect for you – from the pace to the content to the exams. Your degree programme offers a variety of forms of examination, e.g. the "examination at home" with online tests or case studies. In some modules you take a "live exam" with presentations, role plays or written exams.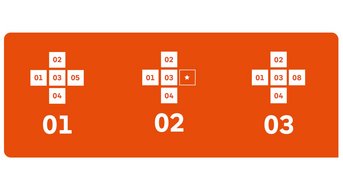 UNLIMITED FLEXIBILITY
The SRH Module Box
Study without semester limits. Our module box makes it possible. You can complete up to five study modules at the same time. Once you have successfully completed one of these modules, you decide what to continue with. You decide the pace and sequence yourself. Or you can just rely on the proven course of study that we suggest in the curriculum.
Your module box offers space for five modules. The first five are preselected at the start of your programme.
As soon as you have completed one of these five modules, there is room for a new module for you to choose.
The order of the modules is basically up to you to select – so you can decide, for example, to start module 8 directly after completing module 5.
EXAMINATIONS
Types of examination
Our study programmes include a wide range of examination types, e.g. "examinations at home", involving assignments for submission, online tests or case studies. Some modules enable you to take a "live examination", involving presentations, role plays or written examinations.