Professor
Prof. Dr. Gerd-Dietrich Schmidt
Honorarprofessur für Lerntherapie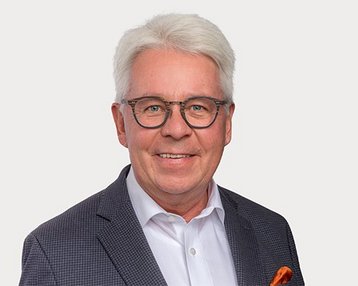 Promotion zu einem Thema zum Physikunterricht in der Abiturstufe mit dem Prädikat "magna cum laude" zum "doctor paedagogicae"
Hochschulstudium an der Pädagogischen Hochschule Güstrow zum Diplomlehrer für die Fächer Physik und Mathematik mit Lehrbefähigung bis zum Abitur, Abschluss des Studiums und des Diplomverfahrens mit dem Prädikat "Ausgezeichnet"
Honorarprofessor für Lerntherapie, zuvor seit 2019 Fachdozent an der SRH Fernhochschule - The Mobile University, Riedlingen
Geschäftsführender Gesellschafter der DI Lerntherapie GmbH mit den Duden Instituten für Lerntherapie
Geschäftsführer der DUDEN PAETEC GmbH und der Duden Institute für Lerntherapie GmbH nach Beteiligung des Bibliographischen Instituts & F.A. Brockhaus AG Mannheim und der Umfirmierung der PAETEC GmbH in DUDEN PAETEC GmbH
Gründungsgesellschafter und Geschäftsführer der paetec Gesellschaft für Bildung und Technik mbH mit einem Schulbuchverlag, Schulbuchhandel, Wirtschaftsakademie und den Instituten für Lerntherapie
Wissenschaftlicher Mitarbeiter im Institut für mathematischen und naturwissenschaftlichen Unterricht, Forschungsgruppe Physik/Astronomie der Akademie der Pädagogischen Wissenschaften der DDR in Berlin
Excerpt
I have contributed to these publications
Autor und Herausgeber von über 150 wissenschaftlichen Artikeln, Schulbüchern, Nachschlagewerken und anderen Unterrichtsmaterialien für die Unterrichtsfächer Physik, Mathematik, Chemie und fächerübergreifende Naturwissenschaften
Huck, L. & Schmidt, G.-D. (2017). Die Duden-Lerntherapie-Studie. Integrative Lerntherapie – Wer benötigt und wer bekommt lerntherapeutische Hilfe beim Lesen-, Schreiben- und Rechnenlernen. www.duden-institute.de/10689_Duden-Lerntherapie-Studie.htm (19.05.2017)
Schmidt, G.-D. (2017). Der Prozess der Professionalisierung von Lerntherapie im Kontext aktueller Entwicklungen, in Huck, L. & Schulz, A. Lerntherapie und inklusive Schule. Berlin: Dudenverlag, 90-106
Schmidt, G.-D. (Hrsg.). (2020), Die erfolgreiche Lerntherapiepraxis. Gründung – Finanzierung – Führung, Berlin.