Professor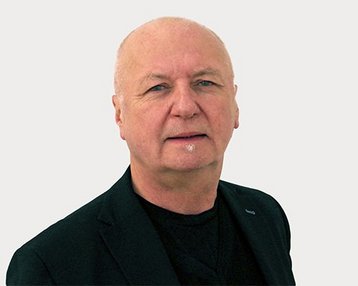 Study programmes
Meet me in the following study programmes
PhD at University of Plymouth, England; "Discursive Designing Theory - Towards a Theory of Designing Design"
Postgrad. Studies, Fine Arts, Academy Nürtingen
Reutlingen University, Dipl. Ing. Chemistry
Professor for Design and Management at SRH Fernhochschule - The Distance Learning University, Riedlingen
Professor for Design and Design Theory, University Macromedia
Chairman University Macromedia
International Strategic Advisor IED Group Milan
Professor at Tecnologico de Monterrey, Mexico
Chair of T.I.M.E., Cleveland Institute of Art, Dean Integrated Media
Excerpt
I have contributed to these publications
Siebel, C., Faust, J., Merdes, C. (2012). Service Design meets Event Management. Touchpoint, SDN magazine, 4(2), 12-20.
Faust, J. (2011). Using Service Design Education to Design University Services. Touchpoint, SDN magazine, 1(2), 40-44.
Faust, J. (2010). Designing design and designing media. Technoetic Arts: A Journal of Speculative Research, 8(1), 109–114. doi:10.1386/tear.8.1.109/1
Faust, J. (2010). Positive design. Journal of the American Society for Information Science and Technology, 60(9), 1887-1894.
Faust, J., Junginger, S. (eds.) (2016). Designing Business and Management, Bloomsbury Academic
Faust, J. (ed.) (2012). Design Business Reader. Milan: IED publication, Lupetti.
Faust, J., Auricchio, V. (eds.) (2011). Design for Social Business Reader. Milan: IED publication, Lupetti.
Faust, J., Collopy, F. (2011). Dialogues in the realm of Managing as Designing. Cleveland: CASE University.
Faust, J. (1996). From The Object To The Process - Culturdesign (Essay). Metzingen: Kunstseminar Freie Hochschule.
Faust, J., Marburg, F. (eds.) (1994). On the Universality of Creativity. Muenster/Hamburg: Lit-Verlag.
Faust, J. (2007). Designing Information and Organizations with a Positive Lens. In: M. Avital, R. J. Boland, D. L. Cooperrider (eds.), Advances in Appreciative Inquiry (Vol. 2). Bingely: JAI Press.
Faust, J. (2003). Purposes in lieu of goals; enterprises in lieu of things. In: R. Boland, F. Collopy (eds.), Managing as Designing. Stanford: Stanford Press.
Research Profile
My research interest focuses on knowledge generation in design, especially at the interface with management, and in particular on epistemology in decision-making processes. The distinctions between 'management-led processes' and 'design-led processes' are of fundamental importance. With my research, I would like to contribute to understanding the frameworks and foundations that lead to design-led decision-making.
Miscellaneous
Reviewer She Ji: The Journal of Design, Economics, and Innovation
Member of SDN (Service Design Network) Germany
Member of Design Reserach Society
Neosa award North East Ohio