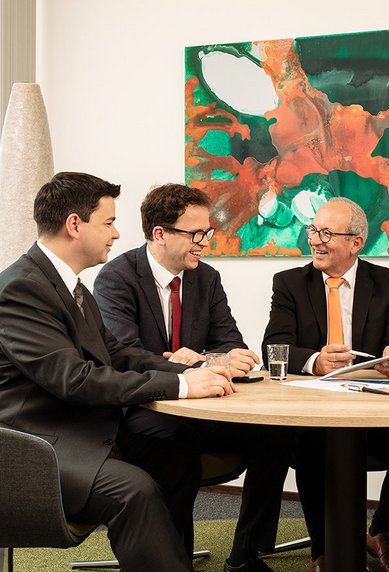 The Executive Board of the SRH Distance Learning University
Do you want to expand your reach? We make you fit for a successful future.
You need strong partners to help you achieve your goals. This is exactly where we come in.
Executive Board of our university
Your dreams are our motivation.
Rector Prof. Dr. Ottmar Schneck as well as Vice-Rector for Teaching and Studies Prof. Dr. Joachim Merk and Vice-Rector for Research and University Development Prof. Dr. Stefan Ingerfurth are committed to the high quality standards of our distance learning university. Dagmar Moll is in charge of our Student Life. Dominik Waller, authorised representative of SRH Fernhochschule GmbH, is responsible for the overall management of administrations.
Assistants to Executive Board