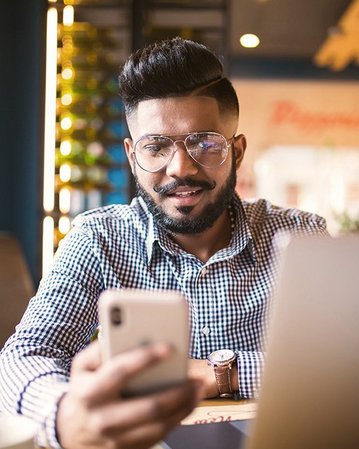 The number one recruiting portal in Europe.
JobTeaser is one of the best job placement platforms for students and graduates in Europe. As a university, we cooperate with JobTeaser to provide free access to our students. The platform supports you in your job search and career entry.
You can find internships, advertisements for Bachelor's and Master's theses and job offers from companies in your sector. You can filter what you are looking for or what you want to find, whether by industry, location, type of company, length of employment, requirements or similar. You can also decide for yourself whether your own profile should be visible to companies and whether you want to store your CV in the platform. Automatic notifications make your search even easier. In addition to job offers, you can also join career events and much more.
Registration is only possible with your university e-mail address. By registering on this platform, you enter into a free contractual relationship with the provider.
After registering, you have access to an extensive range of free services:
Exclusive job offers and internships for SRH graduates from partner companies and the JobTeaser company network
Profile-specific search function
Get into direct contact with companies, including SRH Distance Learning University's corporate partners
Join live career events
Get advice on your CV, job interviews and more
Jobseeker Visa
As a graduate of SRH Distance Learning University, you have very good perspectives in the international job market. Even as a non-EU resident, with an accredited German university degree, you are entitled to apply for a jobseeker visa into Germany (subject to approval by the German government).